About Us
Lodgedale, Staffordshire
Swish is a family run business with a wealth of experience in equestrian. Run by Rob and Kate Dale based at their home farm, Lodgedale in Staffordshire.
Lodgedale comprises of a livery yard with horses ranging from a Shetland pony to competition horses. After many years trying varies bedding options and them not being quite right in one way or another Swish was developed by Rob and we have never looked back. It has been tried and tested with our competition horses and with clients horses all year round and has proven to be an exceptional choice for our equine partners.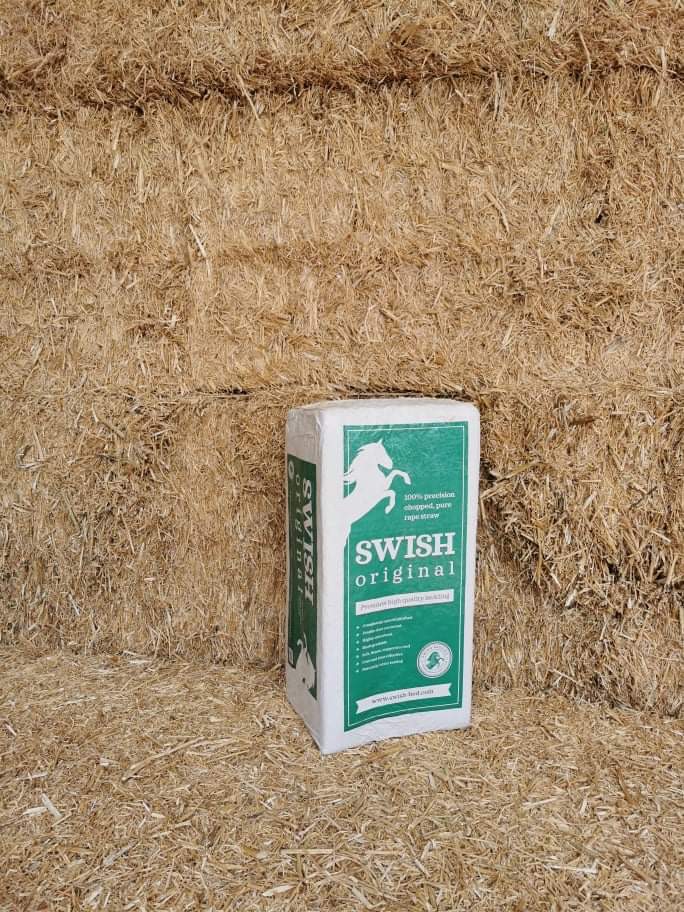 About Us
Swish Animal Bedding
Swish Animal bedding is manufactured on site at Lodge Dale using only the highest quality straw, we built our own processing plant and started manufacturing our own products on site which enables us to ensure every bale produced is at the highest quality and meets all of our high standards and expectations during production. Each and every bale is double dust extracted and our straw is proudly sourced from reliable UK Farms. Each and every bale is tested at every stage of manufacture to ensure all of our high standards are achieved, This is standard practise at Swish and doing this we know every bale sent out to our suppliers and customers has meet our very high expectations.
See Our Range of Animal Bedding